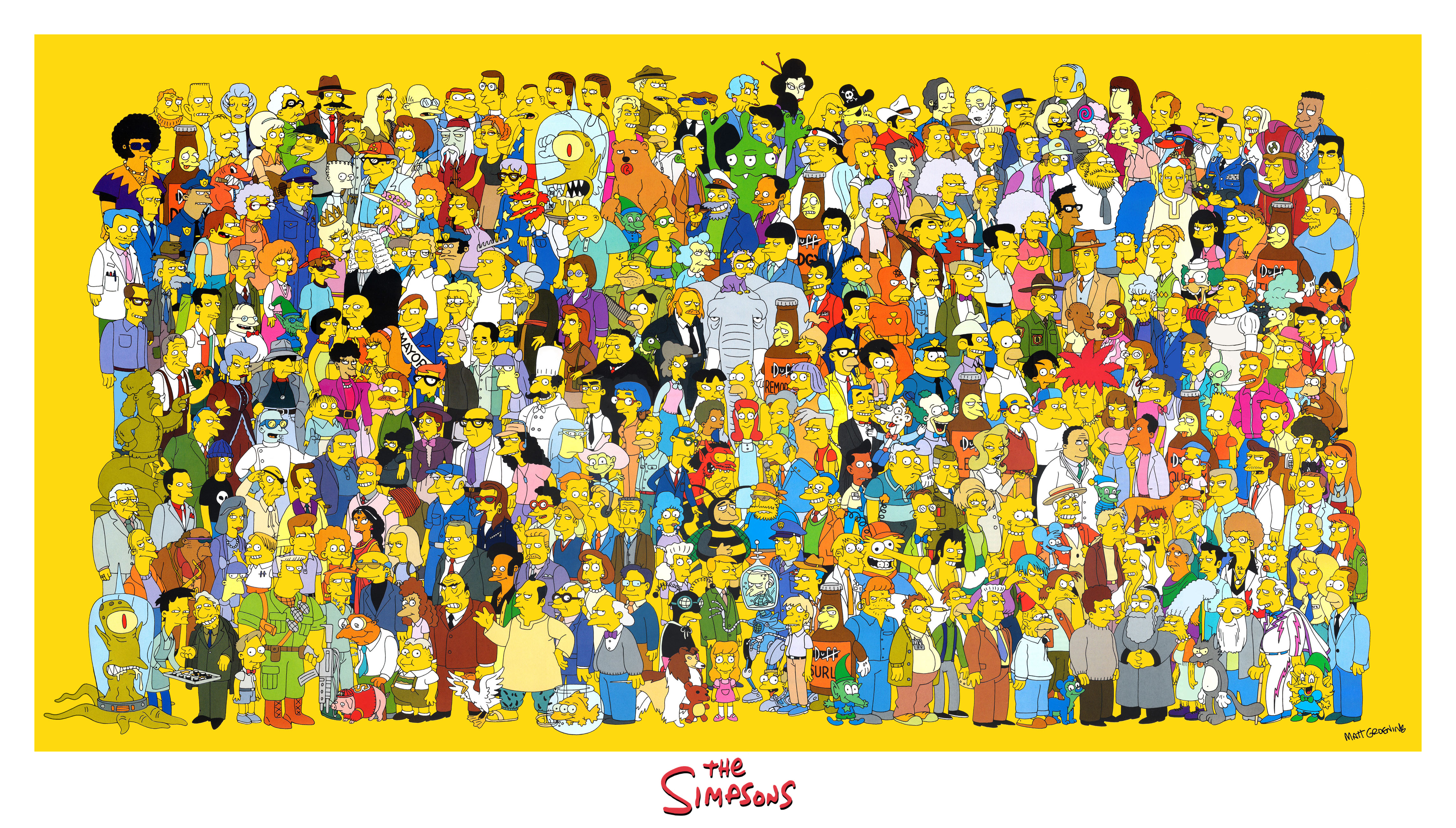 FXX is currently airing all 552 episodes of The Simpsons, in order. Whether you realize it or not, writing and authors have played a part in many episodes of the show. Off the top of my head, here are some of those moments:
When the Simpson family visits England, they run into JK Rowling. Since this was before the last book was written, Lisa badgers her about how it'll end. Rowling finally says Harry will marry Lisa and they'll live happily ever after. I never read it, but I'm pretty sure that's not what happened. Liar!
When Bart gets his 15 minutes of fame for the catchphrase "I didn't do it" he gets a lot of crappy merchandise--including an "autobiography" that is actually about Ross Perot and a transcript of the Iran-Contra hearings.
Speaking of autobiographies, in one episode Krusty the Clown reveals his autobiography was ghostwritten by John Updike.
In the Halloween episode "The Thing and I" the kids go up to the attic and find boxes full of Homer's vanity published autobiography "Homer , I Hardly Knew Me." I'm sure it was a fascinating read.
Lisa insists the family visit a book festival in one episode. There Stephen King relates his terrifying new project: a biography of Benjamin Franklin. He promises to tell Marge when he gets back to writing horror.
At the same festival Lenny asks a question about the B-2 bomber. But when Tom Clancy starts to answer, Lenny says he intended the question for Maya Angelou, who recites a poem about the bomber.
When Homer gets a job as a food critic, Lisa ghostwrites the reviews for him. When she laments that someone else's name is on her work, Homer tells her, "Welcome to the humiliating world of professional writing."
Speaking of ghostwriting, Lisa and Bart write an episode of the popular Itchy & Scratchy cartoon, but when they can't it published, they put Grampa's name on the script instead. They go on to write a bunch of popular episodes, until Grampa actually sees one at the Emmies and rants about how disgusting it is.
Long before 50 Shades of Grey, Marge Simpson became a published author with a bodice-ripper about a woman married to a drunken slob (Homer) until she's seduced by a hunk (Ned Flanders). When Homer got around to reading the book, it drove him into a fit of rage. In that episode is a valuable publishing lesson when Marge asks, "If I publish a book, will they tell me when it comes out?" My publisher for A Hero's Journey wouldn't...
In one of the last new episodes I watched, Homer, Bart, and a bunch of other Springfielders compose a novel about goblins that becomes the next Twilight. Neil Gaiman gets the book published under his name, double-crossing everyone.
When Lisa visits Moe the bartender, she sees a bunch of random thoughts of his and recomposes them into a poem, launching Moe into the publishing business. At the Word Loaf festival Moe and Lisa run into great authors like Tom Wolfe and Gore Vidal, who reveals his title 1776 came from the total of a tank of gas.
My favorite moment of Word Loaf though is at a panel featuring authors Michael Chabon and Jonathan Franzen. They end up talking trash and then getting into a fist fight.
It's kind of sad to note that many of the literary guest stars on the show have passed away including John Updike, George Plimpton, Tom Clancy, and Maya Angelou. So maybe being featured on the show isn't the best idea.
Any Simpsons literary moments I might have missed?